Responsible Conduct of Research (RCR)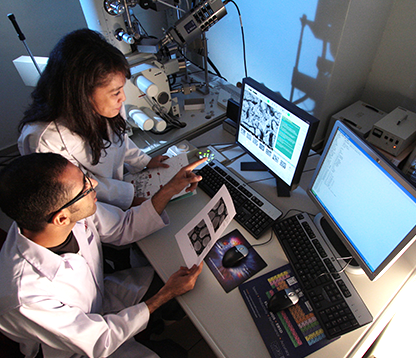 CITI Program's RCR series consists of a basic course, complemented with a set of additional modules of interest, and a refresher course. Both courses contain modules that cover core norms, principles, regulations, and rules governing the practice of research. The National Institutes of Health (NIH) and the National Science Foundation (NSF), and the U.S. Department of Agriculture (USDA) require certain categories of researchers to receive RCR training. RCR is increasingly viewed as an essential component of training, regardless of a researcher's source of funding.
Audience
The RCR courses are suitable for any person involved in research, ranging from upper-level undergraduates to established faculty. Particular emphasis is given to the educational needs of graduate students and postdoctoral researchers. The NIH requires at least some categories of trainees to have in-person discussions about RCR, and CITI's courses can be used to complement these activities. CITI's courses may also be used independently of a classroom or other in-person settings.
The RCR basic course covers essential topics to be a responsible researcher: authorship, collaborative research, conflicts of interest, data management, financial responsibility, mentoring, peer review, plagiarism, research misconduct, and research involving humans and animals. CITI also goes beyond the standard core and offers modules on topics such as export controls, social and environmental issues relating to engineering research, and social responsibilities as a researcher.
Pricing and Subscription Options
Available to subscribing organizations as a part of the base subscription. Independent Learner registration is available for $100 USD/course.
RCR Content
For a listing of available RCR, as well as standard course configurations, download the Responsible Conduct of Research Catalog (PDF file).
More Information
To order the RCR series for your institution, download the Responsible Conduct of Research Order Form (Excel file).
For recommendations on using the RCR series, download Using CITI Program Content: Responsible Conduct of Research (PDF file).