Mission and History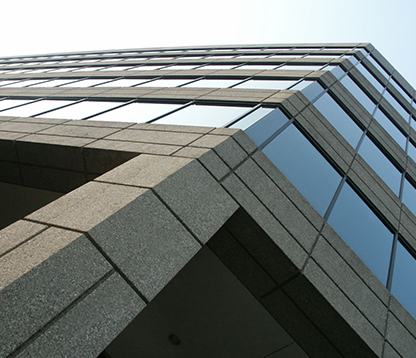 "To promote the public's trust in the research enterprise by providing high quality, peer reviewed, web based, research education materials to enhance the integrity and professionalism of investigators and staff conducting research." CITI Program Mission Statement
Our History
Paul Braunschweiger Ph.D., Professor, Radiation Oncology at the University of Miami Miller School of Medicine, and Karen Hansen Director, Institutional Review Office at, Fred Hutchinson Cancer Research Center, founded the Collaborative Institutional Training Initiative (CITI Program) in March 2000. Representatives from the Albany Medical Center, the Children's Hospital of Boston, Dartmouth College, the Fred Hutchinson Cancer Research Center, the Group Health Cooperative, the National Comprehensive Cancer Network, the University of Kentucky, the University of Miami, the University of Nebraska Medical Center, and the University of Washington comprised the first group of content experts charged with developing the first CITI Program course focused on human subjects research (HSR) protections.
The CITI Program's biomedical HSR content was expanded significantly in 2004 to include content for social and behavioral researchers (SBR). The initial SBR development group were representatives from the American Psychological Association, Columbia University, Duke University, Mississippi State University, the North Carolina Department of Corrections, the Research Triangle Institute, Rutgers University, the University of Chicago, and the University of Virginia.
CITI Program Advisory Committee, led by Jaime Arango Ed.D, CIP, includes many teams of expert writers, editors, and reviewers, who create and manage compliance training materials in the areas of: Animal Care and Use (ACU), Biosafety and Biosecurity (BSS), Clinical Research Coordinator (CRC), Clinical Trial Billing Compliance (CTBC), Conflicts of Interest (COI), Disaster Planning for the Research Enterprise (DPRE), Essentials of Research Administration, Export Compliance (EC), Good Clinical Practice (GCP), Good Laboratory Practice (GLP), Healthcare Ethics Committee (HEC), Human Subjects Research (HSR), Information Privacy and Security (IPS), IRB Administration, and Responsible Conduct of Research (RCR). These materials reach more than a million leaners annually at thousands of research institutions.
The CITI Program joined the Biomedical Research Alliance of New York (BRANY) in May 2016 in order to better address the educational needs of investigators, staff and students, in the global research community.