Using CITI Program Content in Your Organization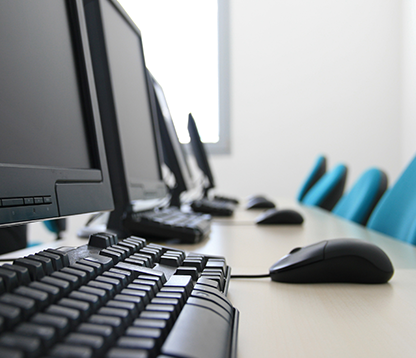 CITI Program content can be customized to meet the needs and interests of all the learners in an organization, and each learner's progress can be individually tracked. The roles and responsibilities that individuals have within an organization dictate their learning needs. CITI Program's learning management software allows subscribing organizations to divide their affiliates into learner groups, each of which can receive a unique set of content.
We can only summarize the CITI Program's learning management capabilities here. For an in-depth presentation, download the guide "Using CITI Program Content: An Introduction" (PDF file).
Course Subject Areas ("Series")
CITI Program's content catalogs linked below provide detailed information on each module and course in those series. (All catalogs are in PDF format.)
Course Pathways and Content ("Stages")
For any curricular series, a subscribing organization can design a customized course pathway for each of its learner groups. The stages of that pathway specify one or more basic course(s) to be taken initially and, if applicable, refresher course(s) to be taken at organization-determined time periods thereafter. Automated email reminders notify learners when their next training stage is due, and can also be sent to administrators responsible for particular learner groups.
Each CITI Program course is composed of a customized set of required and supplemental modules, selected from the CITI Program's library. That library contains hundreds of content modules in the curricular areas listed above. Subscribers can also add their own custom modules to any course as needed. Modules of a course may be presented in a defined order or learners may be permitted to take them in any order. The subscribing organization also determines the required passing scores on quizzes associated with each module and for a course overall (average score).
Content modules are often available in multiple language translations and so can be made accessible to learners in their preferred language unless the organization has prohibited its affiliates from taking the translated course. CE/CME credit is available for many courses.