Human Subjects Research (HSR)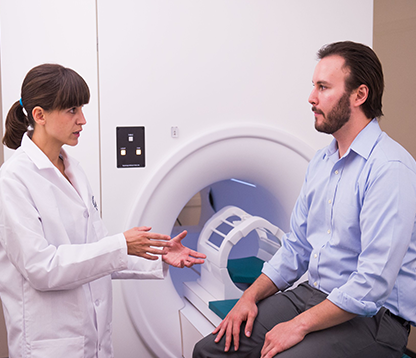 CITI Program's HSR series covers the historical development of human subject protections, as well as current information on regulatory and ethical issues. It consists of modules from two basic tracks, Biomedical (Biomed) and Social-Behavioral-Educational (SBE), and a set of Additional Modules of Interest. Many of the basic modules have corresponding sets of refresher modules that are intended to provide learners with a highlighted review of what was covered in the basic modules.
Three additional standalone courses are also available: Institutional/Signatory Official: Human Subject Research, IRB Administration, and IRB Chair. The Institutional/Signatory Official: Human Subject Research course provides a general introduction to the roles and responsibilities of the institutional official at a Federalwide Assurance (FWA) holding organization. The IRB Administration course offers members of an Institutional Review Board's (IRB) administrative office and Human Research Protection Program (HRPP) a comprehensive review of the critical areas associated with IRB and IRB office operations. The IRB Chair course provides detailed training for current and future IRB chairs.
Audience
Basic HSR modules are suitable for all persons involved in research studies involving human subjects, or who have responsibilities for setting policies and procedures with respect to such research, including IRBs. These modules are typically assembled into a basic course, which is the learner's first exposure to the content. Refresher modules, which can be assembled into refresher courses presented to learners at intervals defined by the institution, are designed to provide continuing education in human subjects research issues. The standalone courses are intended for institutional/signatory officials, IRB administration (administrators, directors, coordinators, and other support staff), and IRB chairs.
HSR module topics include: basics of IRB regulations and the review process, assessing risk to subjects, avoiding group harms, conflicts of interest, cultural competence, FDA-regulated research, genetic research, HIPAA-regulated research, informed consent, international research, Internet research, IRB member responsibilities, IRB chair responsibilities, records-based research, research in schools, research with protected populations, research with vulnerable subjects, the role of the community member, unanticipated problems and reporting, and students in research.
Pricing and Subscription Options
Available to subscribing organizations as a part of the
base subscription
. Independent Learner registration is available starting at $100 USD/course.
HSR Content
For a listing of available HSR modules and standard course configurations, download the Human Subjects Research Catalog (PDF file).
To order the HSR series for your institution, download the Human Subjects Research Order Form (Excel file).
More Information
For recommendations on using the HSR series, download Using CITI Program Content: Human Subjects Research (PDF file).