ANIMAL CARE & USE (ACU)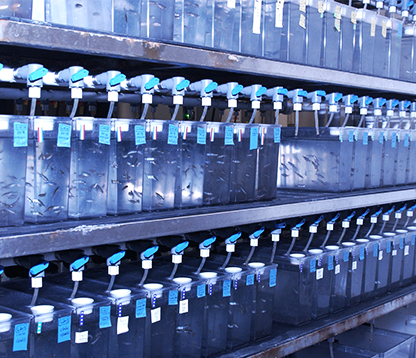 CITI Program's ACU materials cover general principles of ethical care and use of animals in research, training, and testing, as well as focusing on the care and use of particular animals. Content is designed to meet U.S. Department of Agriculture (USDA) and Office of Laboratory Animal Welfare (OLAW) requirements for basic training in the humane care and use of animals.
Audience
ACU courses are suitable for IACUC members, researchers, research assistants, animal workers, and staff.
Pricing and Subscription Options
Available to subscribing organizations as a part of the base subscription. Independent Learner registration is available for $100 USD/course.
ACU Content
ACU content addresses the needs of the entire research team: investigators, students, technicians, and administrators. There are also courses designed to help investigators learn how to work more productively with the Institutional Animal Care and Use Committee (IACUC), and for members of the IACUC itself. This series includes courses specifically for the IACUC Chair and the Institutional Official (IO). Animal-specific courses focus on research involving amphibians, cats, cattle, dogs, ferrets, fish, gerbils, guinea pigs, hamsters, horses, mice, non-human primates, rabbits, rats, reptiles, swine, and zebrafish. Additional content focuses on topics such as aseptic surgery, post-procedure care, post-approval monitoring, and wildlife research.
More Information
For a listing of available ACU modules and recommended course configurations, download the Animal Care and Use Catalog (PDF file).
To order the ACU series for your institution, download the Animal Care and Use Order Form (Excel file).
For recommendations on using the ACU series, download Using CITI Program Content: Animal Care and Use (PDF file).