Biosafety and Biosecurity (BSS)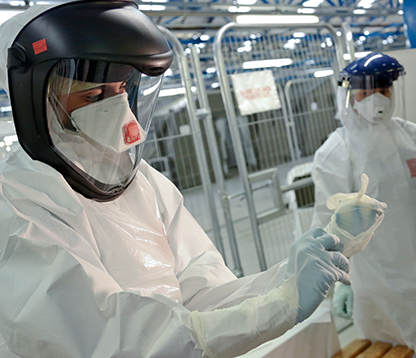 CITI Program's BSS content covers the principles of biosafety and biosecurity, including safe use and containment of biohazardous agents.
Audience
BSS materials are suitable for a broad range of audiences ranging from researchers working in labs that handle biohazards to persons who serve in biosafety offices or on an organization's biosafety committee.
Pricing and Subscription Options
Available to subscribing organizations starting at $500 USD/year, which is in addition to the base subscription fee. Independent Learner registration is available for $100 USD/course.
BSS Content
BSS content covers: basics of biosafety and biosecurity; biohazard risk assessment; risk management via engineering controls, laboratory design, protective equipment, work practices, and planning emergency responses; medical surveillance; nanotechnology; NIH guidelines; and OSHA requirements.
More Information
For a listing of available modules and recommended course configurations, download the Biosafety and Biosecurity Catalog (PDF file).
To order the BSS series for your institution, download the Biosafety and Biosecurity Order Form (Excel file).