Biosafety and Biosecurity (BSS)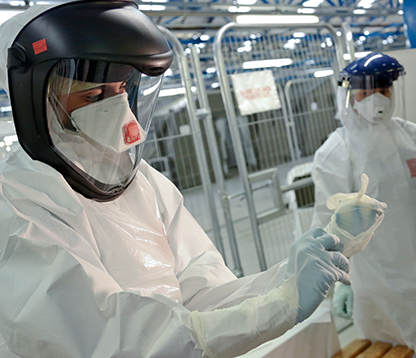 The BSS series covers a variety of biosafety and biosecurity topics, and addresses basic information for multiple regulations, standards, and guidelines.
BSS Courses:
Basic Introduction to Biosafety
Biosafety Officer Training
Initial Biosafety Training
Biosafety Retraining
Animal Biosafety
Shipping and Transport of Regulated Biological Materials
Occupational Safety and Health Administration (OSHA) Bloodborne Pathogens
Select Agents, Biosecurity, and Bioterrorism
Emergency and Incident Response to Biohazard Spills and Releases
National Institutes of Health (NIH) Recombinant DNA Guidelines
Personal Protective Equipment
Human Gene Transfer
Nanotechnology
Institutional Biosafety Committee (IBC) Member Training
Dual Use Research of Concern (DURC)
USDA Permits
Audience
BSS content is suitable for a broad range of audiences ranging from researchers working in laboratories that handle biohazards to persons who serve in biosafety offices or on an organization's biosafety committee.
Pricing and Subscription Options
Available to subscribing organizations starting at $500 USD/year, which is in addition to the base subscription. Independent Learner registration is available for $100 USD.